New probiotic strain can reduce staph colonisation by more than 95%, study finds
A clinical trial has found that Kerry Group's probiotic strain Sporevia (Bacillus subtilis MB40) can eliminate Staphylococcus aureus in the human body by more than 95%.
The double-blind, randomised, placebo-controlled trial, conducted at Prince of Songkla University, Thailand, also concluded that decolonisation levels attained via orally administered Sporevia gave no negative side effects or substantial detrimental effect on the microbiome. 
Significance ​
Staphylococcus aureus​​, ​commonly known as 'staph', is a human pathogen that, while mostly effects the skin, can cause several serious and often fatal infections. It was responsible for 20,000 deaths in the US in 2017​ from bloodstream infections alone.
Treatment is complicated by widespread antibiotic resistance, such as in methicillin-resistant S. aureus​ (MRSA)​, as well as concerns on the impact of antibiotics on the gut microbiota​.
The use of probiotic intervention is becoming further researched​, with considerations that it could be safer and more effective in reducing the risk of infection without causing harm to the gut microbiota or contributing to the development of antibiotic resistance.
Although previously employed topical approaches​ have only proven to affect a minor portion of the total S. aureus​ colonising humans, the authors of the new study note: "This method achieves that which was previously impossible, a reduction of a large portion (>95%) of the total number of S. aureus​ ​colonies in humans, without adverse side-effects."
According to the researchers, the results point to the possibility of furthering the use of Bacillus subtilis​. They state: "The probiotic method of decolonisation that we propose could be of great value in settings with frequent S. aureus​ infections, such as nursing homes, long-term care hospitals, or surgical wards. 
"Findings indicate a pivotal role of the intestinal S. aureus​ colonisation site and call for a categorical rethinking of S. aureus​ colonisation dynamics and the setup of S. aureus​ decolonisation strategies."
Sporevia​
The study was conducted following the discovery that Sporevia secretes fengycin​ – a cyclic lipopeptide – as an immune response, which has been shown to inhibit S. aureus​ colonisation.​
John Menton, senior product director, digestive health, at Kerry Group, stated: "In this case, the study found that Sporevia produces higher amounts of fengycins than other probiotic strains considered for the study.
"It demonstrates Sporevia's potential in bacteria management."
The study ​
115 adults from Thailand took part in the study, conducted between January 29th and June 30th, 2021. All were colonised by S. aureus​, either in the intestine, nose, or both. 
Participants received 250mg of probiotic Sporevia or placebo once per day for 30 days, and S. aureus ​colonisation was determined through stool sample analysis after the last dose was received. 
Oral probiotic B subtilis resulted in significant reduction of S. aureus ​in stool (96·8%; p<0·0001) and nose (65·4%; p=0·0002). Significantly, there were no differences in adverse effects or significant microbiome changes between the intervention and placebo groups.
The authors conclude: "Findings suggest that B. subtilis ​probiotic could be used to reduce S. aureus ​and MRSA colonisation prevalence and thus might have clinical potential to lower infection rates.
"Our data call for a categorical rethinking of S. aureus​ colonisation dynamics and decolonisation strategies."
Limitations​
The study did have some limitations. The authors note that the only non-intestinal S. aureus​ colonisation site analysed was the nose, however, mention the reasoning was because of the focus of previous S. aureus​ colonisation studies ​ on the nose and the comparatively lower colonisation of other non-intestinal body sites​.
The authors also note that the study was conducted with a rural Thai population to compare results with a previous study​ on Bacillus spp ​and S. aureus ​exclusion within the faeces in a similar demographic. While this is geographically specific, they authors hypothesise: "It is fair to assume a similar trial outcome in S. aureus​ carriers from a different geographical area, because the quorum-quenching effect of Bacillus​ on S. aureus ​is not strain specific."
Journal: Lancet Microbe 2023
https://www.thelancet.com/action/showPdf?pii=S2666-5247%2822%2900322-6​
"Probiotic for pathogen-specific Staphylococcus aureus decolonisation in Thailand: a phase 2, double-blind, randomised, placebo-controlled trial."
Authors: Pipat Piewngam, Sunisa Khongthong, Natthrit Roekngam, Yongyuth Theapparat, Somkiat Sunpaweravong, Damrongsak Faroongsarng, and Michael Otto.
Free Whitepaper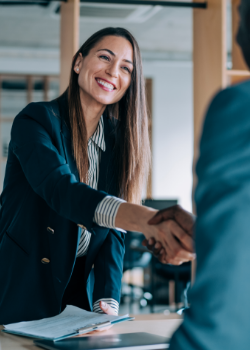 Probiotic Powerhouses & Pioneers: Top 10 acquisition targets for growth in the APAC region
Looking to expand your presence in Asia? Download this whitepaper today to see our top 10 picks for acquisition targets.

Download Now