Nutraingredients award finalist joins forces to improve women's menopause experience
Pura Collagen, recently shortlisted for a Nutraingredients award, has joined a collective of likeminded brands and companies to improve the menopause experience for women.
Alongside Pura, GenM has partnered with over 50 brands including Marks & Spencer, Royal Mail and Vichy, and works to help organisations recognise and respond to the needs of the menopause, improving signposting to products and services and encouraging responsible workplace policies. 
Pura encourages the use of collagen supplements to help women take back control through science, unlocking the secret to a positive life. The company, picked out by our Nutraingredients judges offers products to ease painful joints and prevent sleepless nights, two common menopausal symptoms and also to reduce the signs of aging as well as encouraging women to live healthier and happier.
Missing opportunity
Jennifer Mo, Pura's nutritional expert and founder felt that there was a missing opportunity for science-led, natural solutions to menopausal symptoms. Jen wanted supplements that were clean and pure that had the clinical backing to prove success. This led to the development of her range. 
Of the partnership, she said: "Menopause is currently affecting over 15.5 million women in the UK, which is one third of the female population. We are delighted to be working with GenM on breaking the taboos, encouraging visibility to these women and their symptoms and supporting them throughout. ​
"Pura Collagen was created as a solutions-based collagen company and this is exactly what we aim to offer menopausal women; solutions​."
Health concerns
She said she developed her range to address health concerns she herself had and then quickly realised the universal appeal of what she had created.
She added: "I don't know a single person who doesn't want to age better or look after their health in a way that allows them to gain the full potential of their lives, including during the menopause​."
The company creates core products targeting menopause and perimenopausal symptoms including thinning hair, altered skin, changes in skin texture, nail changes, painful joints, loss of bone density, fatigue, sleep issue and insomnia.
Heather Jackson, co-founder of GenM also comments: "We're thrilled to have Pura on board as a GenM Partner. We're working for a world where everyone enters the menopause armed with the knowledge, understanding and support needed to make informed choices on how to manage 'the change' in way that best suits them."​
Linked resource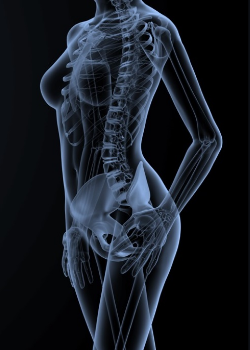 Probiotics for a smooth menopause transition
In this report, Lumina Intelligence reviews the shifting perceptions of menopause, overviews some of the recent science studies and zooms in on the current offering within this niche.

Get the report