Holland & Barrett joins national pledge to support women in menopause
Leading health and wellness retailer Holland & Barrett has joined a UK-based initiative called GenM, showing its promise to improve awareness and provisions for perimenopausal and menopausal women.
The retail giant joins over 30 other members of the organisation, showing their commitment to raising awareness of the 48 symptoms of menopause, improve menopause experiences, normalise the conversation, and support underserved customers and employees.
Founding Partners commit to a series of actions, including better representing the menopause in products, services, campaigns, workplace policies and conversations across society.
Holland & Barrett has a range of herbal and nutritional supplements that may help to ease menopause symptoms. All 4,500 store colleagues have undergone training to recognise the signs and symptoms of the menopause and are able to offer advice to help guide women to the right natural supplements and remedies.
The retailer is also actively looking for additional innovative products targeting those going through menopause.
Tamara Rajah, Chief Business & Science Officer at Holland & Barrett said: "Our purpose is to make health and wellness a way of life for everyone, but for many, the menopause is a time when this becomes more challenging. ​
"When we launched our ME.NO.PAUSE campaign a few years ago we aimed to break the silence and change the conversation around the menopause. By partnering with GenM we are taking the next important step towards making the menopause experience better today than it was yesterday. ​
"We already have a selection of natural solutions to help tackle menopause symptoms, and are always on the lookout for new, innovative products to add to our range."​
GenM was co-founded by Heather Jackson and Sam Simister, two business women who found menopause hard to navigate and felt invisible to brands with whom they had built loyalty over the years. Together, they created GenM with the mission to unite responsible brands and organisations to improve the menopause experience, normalise the conversation, and support underserved menopausal consumers and employees.
Other founding partners include retailers and brands such as Boots, M&S, Innocent, Next, and Always Discreet.
GenM market research (survey of 2,000 women aged 35-60) reveals that half of women (49%) couldn't name any phases of the menopause, even when prompted, and almost half (46%) hadn't come across the term perimenopause. 
Of the 48 symptoms of menopause, 51% of women could only name three. Less than 15% of women realised depression, anxiety and irritability can be symptoms.
Two thirds of perimenopausal women felt unprepared or blindsided by it, half admitted they didn't know what was happening to them, more than half (53%) said they knew almost nothing about menopause before going through it and 36% of those in menopause said it made them feel invisible. 
One in five women said they visited their doctor six times before receiving adequate help or advice and 87% of menopausal women felt mid-life women were overlooked by society and brands. 
Over half (57%) of women experiencing the menopause said that marketing and advertising did not reflect their life or the lives of their friends, viewing it as uninspiring (56%), showing an outdated view of their life stage (54%) and they couldn't relate to it (47%)
By joining GenM, retailers and brands gain access to brand support, including strategy, marketing and advertising, menopause-friendly product identification and signposting, workplace support and training, research into this market and audience, and the Co-Founder Advisory Board.
Jackson said: "With 15.5 million menopausal consumers in the UK alone, our mission is simple, to unite responsible brands, organisations and people, to improve the menopause experience, and to normalise the conversation. ​
"Menopause affects all whether directly or indirectly and as a society we need to ensure that those entering or in menopause are no longer overlooked at home, at work and across society. Brands and Organisations have a clear role to play in driving real change to the change and it's great to have Holland and Barrett on board with us"​
Linked resource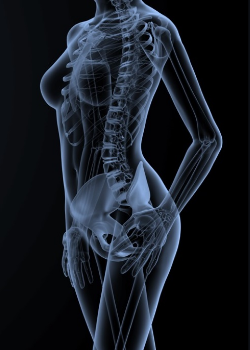 Probiotics for a smooth menopause transition
In this report, Lumina Intelligence reviews the shifting perceptions of menopause, overviews some of the recent science studies and zooms in on the current offering within this niche.

Get the report