Q&A: Expert talks postbiotic innovation in Probiotical's Skinbac tech
Following his seminar at In-Cosmetics Global, CosmeticsDesign spoke with Anthony Almada, President & CSO of IMAGINutrition, Inc., to discuss his insights into the use of postbiotics in cosmetic formulations and Probiotical's innovative Skinbac technology.
CDU: What is the potential impact of heat-treated probiotic formulations on manufacturers of cosmetic products?
Anthony Almada (AA): A heat-treated probiotic would be an oxymoron. A probiotic has an internationally recognized definition of it being alive, of it being administered to a target species like a human or a dog in adequate amounts, and demonstrating a health benefit, which means a clinical trial against placebo. They're alive, so if its heat treated, it's no longer alive.
Then it becomes a postbiotic, or a paraprobiotic, and there's an international definition by the same group that put out a position paper on the definition of probiotic. There is dissent among certain researchers as to the true definition of postbiotic: there's one for prebiotic, and for symbiotic, pre and pro biotic together, but a post biotic or a paraprobiotic would be a non-viable cell, or an extract of that cell and demonstrating a health benefit.
If there is no clinical trial marketing it to humans for a topical or cosmetic personal care product, you would need have a controlled clinical trial to study data in humans try to demonstrate a health benefit.
Just because it's dead, and it was a probiotic, does not mean that it is a postbiotic. The element that is always important, and it's very rare, is the existence of a clinical trial against an appropriate control.
In the context of cosmetics, it's of greatest value for a company that wants to have or impart efficacy to their product, to have evidence that uplifts a post biotic ingredient, and ideally be able to measure what goes into it.
For shelf stability, is it still there a year later, because most cosmetics are dated with an expiration date. When you're adding something dead, and you don't know what it is really, how do you measure that? It's one of the really interesting innovations of probiotic development is the ability to maintain the cell, which is like a circle, and it's still well intact.
So, you get little donuts, and you can see them through a technique called flow cytometry, which is a measuring tool or device used when you have blood tests. You have your differential, the different types of white blood cells, and it separates or sorts them.
Here you can use the addition of dyes [if they are] live cells and dead cells. You can see the dead cells as an intact cell and therefore you can measure them over time in a product.
When you add it, you know exactly how much you're adding, not only by what you started with, but by the number of cells that are present, because a flow cytometer counts them in millions of billions: you get a numerical value.
CDU: How do you maintain stability of a cosmetic formulation incorporating these types of additives?
AA: In the seminar I gave during In-Cosmetics Global, I discussed how internationally, every country or continent has rules to what is the allowable maximum upper limit of organisms that are growing or that can be cultured out in the cosmetic.
Virtually every cosmetic has an antimicrobial, antibacterial, and/or anti-mold agent added to it. You're putting your finger or your eyelash to it, you're holding it, you're opening and reopening it, and so bugs can go in.
To control that people add preservatives. But, if preservatives kill microbes, how would you put a live microbe into a cosmetic that has to be preserved?
Well, that's a different discussion. One of the benefits of using a postbiotic as you don't have to deal with the liveness. If there is an antimicrobial in there to preserve the whole product, or the whole formulation, you can still have a postbiotic it because it's dead.
It won't be killed by the antimicrobial. Knowing the amount that is being added in and being able to measure it over time is key, and that is a developing art form.
CDU: What's the greatest challenge to incorporating these types of postbiotics into cosmetic formulations?
AA: I think your greatest challenge for any postbiotics is, if this ingredient works in a test tube in a skin culture in humans, when you have a simple cream, does that mean that if I add it to my eye care or eye serum with other active ingredients, that it will still work the same? No. Everyone loves to say well it's synergistic, but no one has ever shown that in humans ever.
It's a wish because that's an expensive undertaking. The ultimate, next generational or true commitment to efficacy is to take your finished products and evaluate that against placebo in the right target population of people with, say, red skin or with acne, or with sunburn or very fair skin.
Then you can see how it performs with objective and subjective measurements to demonstrate that this product exerts and has an efficacy effect in that population. But that's a very rarely undertaken investment.
With the advent of AI and machine learning, and what are called decentralized clinical trials, where you do it remotely, you don't have to come to a clinic, there are groups that are doing studies with hundreds of people for up to several weeks, for less than $100,000.
There is no higher marketing weapon or bat signal than have an independent clinical trial against placebo on your finished goods.
CDU: Have there ever been any identified contraindications to formulating with postbiotics?
AA: They're still at a younger stage. I'm sure with any as with any topical product, there are those individuals that have an adverse reaction.
I have yet to see any published reports of a serious adverse event, which is defined by the FDA as overnight hospitalization. There are people as with certain foods, where they have stomach upset, or they develop hives, or they go into anaphylactic shock - it's not for them. But nothing has happened.
That's one of the advantages of having a dead organism is that it doesn't run the risk in that wrong individual of developing as an infection.
CDU: Is it more cost-effective for a manufacturer or brand to consider formulating with a postbiotic?
AA: I think it always comes down to the benefit and the cost. Having worked in a medium depth in the cosmetic industry, there are numerous ingredients that are very expensive and the amounts that are used are quite small because of the cost or because of what they have shown to be effective.
As any novel ingredient, it becomes a business decision, and there's almost always some element of internal trialing. Let's try a prototype and see what happens.
There are very few products that have dramatic effects where people say, 'oh my gosh, my psoriasis has cleared up or my acne is gone, or my dandruff has disappeared.' It's very rare.
There's a spectrum of changes and improvements, and if cosmetic products truly worked to the magnitude that they're portrayed. we'd be in a very different world. We would be anti-aging; we wouldn't need any cosmetic surgery or aesthetic surgery if they really worked in ways that are described.
I think the most concise way to answer that is, one, there's the element of novelty of a new type of ingredient like a postbiotic, and there's a lot of consumer awareness for anything with a biotic suffix. Especially 'pro', it constitutes a positive.
Two, if it's not alive, it's easy to formulate with - much easier. Three, if that postbiotic has evidence behind it in humans, with an outcome that is consumer relevant, filling an unmet or under met need, that's very attractive.
And then four, when you put that together into a finished product, what's the total cost of goods that work with a high likelihood that the product will deliver results for a good percentage of people that use it?
CDU: What is most exciting to you about Skinbac?
AA: I think that the emerging unpublished data on its effects in chronic inflammatory skin conditions like psoriasis, is very enchanting. As we know, there are numerous ingredients or products that are used for chronic skin conditions like rosacea, and chronic inflammatory skin conditions like acne, atopic dermatitis, and eczema or psoriasis, that are over the counter. They're not drug monographs, and they make soft claims.
They also have consumers that enjoy dramatic benefits. So, I think the anti-inflammatory effects of Skinbac coupled with the ability to maintain that intact cell and measure it in a quantitative manner, collectively or in a combined manner,it is enchanting to me.
Free Whitepaper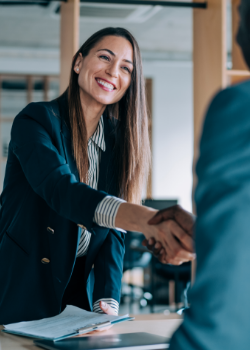 Probiotic Powerhouses & Pioneers: Top 10 acquisition targets for growth in the APAC region
Looking to expand your presence in Asia? Download this whitepaper today to see our top 10 picks for acquisition targets.

Download Now