The rise of femtech: a "rapidly growing industry that should not be ignored"
A report published by personalised nutrition (PN) experts at Qina emphasises that the opportunity for using PN with female technology (femtech) to address health conditions is vast, following an increased awareness of gender-specific health conditions and recent technological advancements.
The potential to target conditions that have long been overlooked, such as polycystic ovary syndrome (PCOS) and menopause, utilising a range of new technologies, has created a space estimated to grow to a $50 billion industry by 2025​, Qina​'s data executive brief states.
As well as an increasing awareness of the health issues suffered by women, the observed growth of femtech has resulted from companies diminishing taboos surrounding women's bodies to increase inclusion, autonomy, and accessibility in women's health care.
The industry is now utilising technologies such as wearables, medical devices, apps, and services, to enable for the collection of biochemical and lifestyle data and the subsequent tailoring of advice which is key to serve this under-catered market.
"Femtech has the opportunity to explore the potential benefits of personalised nutrition in creating products, services, software, apps, and various digital health tools. These innovations may improve and deliver personalised care that optimises women's health and nutrition status at different stages of their reproductive health hand life stage journey", ​the deep-dive report emphasises.
Whilst over 1500 companies exist in the space, the opportunities in the industry remain vast as the area continues to grow in interest, the report highlights.
Qina platform
The Qina engine provides a running database of the companies competing in the personalised nutrition market. Qina's market data dashboard provides an overview of the data that comes from this, allowing users to see the number of companies, where these are based geographically, which area of health they concentrate on, their sales channels and business models etc. Advanced filters also allow users to search for specific types of companies.
The site also provides a library of PN news and analysis, including Qina's data executive briefs (deep dives into specific topics), plus regular market reports, external articles, presentations, and podcasts.
The 'Qina Ver' (meaning 'too see') page identifies hidden patterns and trends within the competitor database as well as Qina's own content, broken down into word clouds, graphs and charts. A user can choose to look at everything created regarding the subject of menopause, for example, or analyse what have been the health targets of newly launched PN companies.
Why now?​
Scientific research has a long history of excluding women, resulting from the complexities brought to study results due to variations in biochemical markers and hormones. However, this challenge has been overcome by modern day methods enabling for this inter-data variability to be accounted for.
Despite this, Qina's report draws attention to the current white male domination still occurring in the field of science and technology. The resultant historically low investment in women's health has reduced development in the area yet has provided vast potential for growth.
Such growth was demonstrated following the coining of the term 'Femtech' in 2016. The Qina report attributes this to a cluster of factors, stating that "According to Pitchbook, Femtech's market opportunity, the rise in healthcare innovations, and the conducive regulatory environment increase the industry's success potential"​.
In addition, a Frost and Sullivan report​ specified that women are 75% more likely to adopt health behaviours utilising technology, with Rock health​ highlighting that women are a "highly engaged consumer group".​
Current companies​
There are a range of innovators in the area, such as 'Wellory', a New York based start-up in health tech providing personalised nutritional advice using a nutrition coach. In addition, the company 'Evvy' which utilises vaginal microbiome testing to empower women to have a better understanding of this area of their health  and how it impacts their wellness.
This potential extends to the supplement industry, with 'Mpowder' helping women manage symptoms through the three distinct stages of perimenopause and menopause using plant-based supplement powder range.
Whilst the competitive landscape is highlighted, the report estimates that 50% of the femtech innovations are targeted to reproductive or pregnancy care. Therefore, there is good opportunity to address the important longer-term issues suffered by many women including hormonal imbalances, mental health conditions, and osteoarthritis.
"This means that companies need to proactively better understand consumer needs and how they cope currently by better collaborating with healthcare professionals and female consumers across all age groups", the Qina report stresses. ​
Identified opportunities ​
PCOS is highlighted as a condition with potential to address, due to its strong prevalence and the complexities surrounding its pathogenesis. Treatment mainly includes dietary intervention, with recent studies highlighting the reduced severity of the condition with adherence to a Mediterranean diet. Therefore, coaching may increase adherence to such treatments, whilst glucose monitoring and hormonal sensors could allow for treatment to accurately respond to biochemical markers.
Similarly, menstruation and perimenopause can be addressed in this way, providing personalised diet and activity plans to help alleviate symptoms and improve overall quality of life.
In addition, with current innovations based only in North America and Europe, the report addresses the importance for this technology to reach developing nations to support women in even greater need for health support.
Linked resource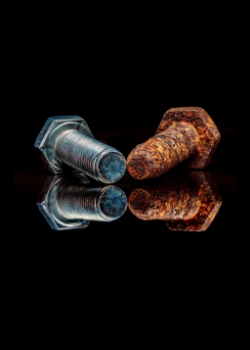 POSTbiotics – New Tools in Microbiome Modulation
In this report, Lumina Intelligence analyses the evolving opportunity on POSTbiotics, examining key players, trends, and target consumers in over 20 countries.

Get the report